R&D Materials - About us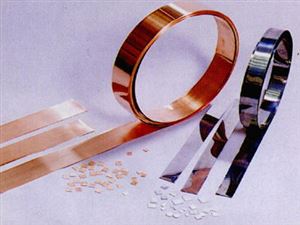 About us
We produce small lots of product for research and development.
Introduction:
Our company was established in 1974.
Special alloy material company in Japan.
We manufacture nickel alloys to make it small lot.
Products:
We manufacture Cold-Rolled sheets, plates, stripes, foil, and a ribbon. In addition, we provide precision devices, medical equipment,
electric parts and chemical plants etc.
Our main products are:
- Heat resistance alloy
- Corrosion resistance alloy
- Magnetic alloy
- Low-expansion alloy
- Electrical resistance alloy
- Pure Metal
- Rare Metal
There are some machines which produce very small lots in our company.
Therefore, we can provide small amount of materials for research and development.
Certificates / Awards:
Our products are strictly under control of ISO9001 by setting up an independent professional QC team.
2007 Certified management renovation company at Chiba Prefecture, Japan
2006 Awarded the'Best maker for quality assurance activity' (Nuclear Energy systems, Mitsubishi heavy industry Ltd.)
2005 Awarded the'Venture business manager' at Chiba prefecture, Japan
2005 Awarded the'The Japan society for technology of plasticity'
2000 Awarded the'The Japan society of mechanical engineers'
Domestic & Export:
We trade laboratory and electric parts maker development department
In Japan, we are recognized for pioneer maker to provide materials for very small lot.
Our commitment (Policy):
We promise to provide necessary materials in short order.
If you have difficulty to get materials, we solve your problems.
Address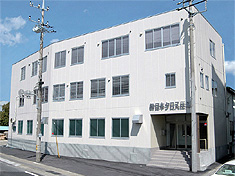 Factory
NIPPON CROSS ROLLING CO.,LTD
697 MOBARA MOBARA-CITY CHIBA-PREF JAPAN 
TEL +81-475-22-4151 (Only Japanese)
FAX +81-475-25-2338
Mail:info@atuen.com
URL:http://www.atuen.com